Day 2: 12.08.2011 Trient – Champex
We were expecting a long day ahead and had to start early. Breakfast was at 06:30 hrs: juice, bread with butter, cereal, hot chocolate and apple.
We started trekking at 07:20 hrs, but after just a short while we stopped to wait for Chin Teong to turn back to the guest house to look for something he left behind.
We had a short rest at 08:55 hrs at Buvette du Glacier, 300m higher than Trient. The Trient Glacier was clearly visible from there. It was a steep climb from there on. The trail was very rocky. The glacier kept looming ahead of us, and a stream was down on our right. Saw a roe deer and later 2 chamois (mountain goats).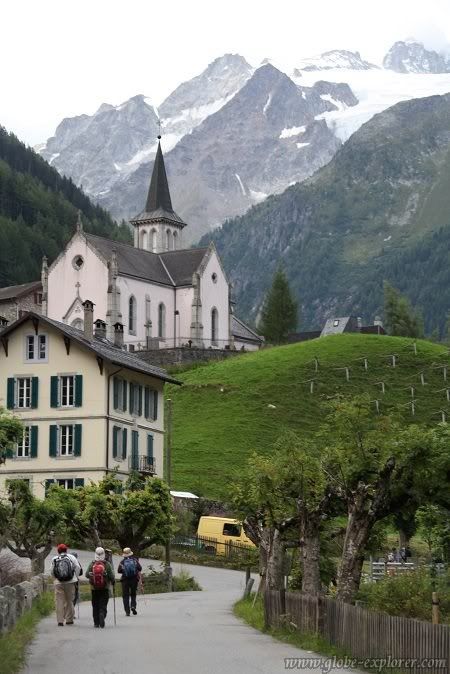 10:50 hrs, we had a rest beside a stone shelter at 2055m a.s.l., about the same level as the glacier on the other side of the ravine. It was 600m more to climb before we reached the pass. Chin Teong was finding the climb pretty tough as he was still recovering from flu. I was also slow as I kept stopping to enjoy the views and take pictures. Sonia was not happy about the progress at all and she remarked that we were the slowest group she had ever led in her career as a guide.
I reached the pass (2665m a.s.l.) at 13:10 hrs. There were many trekkers there. It had been a gruelling climb of almost 1400m from the village. The pass was known as Fenetre d'Arpette (Window of the Alps). We had lunch there: salad, bread, soft cheese, sausage and biscuits.
We started to go down the back of the mountain at 14:15 hrs. It was a steep descent on a rocky slope right from the beginning. It took us quite a long time to go over the rocky patch, and it was strenuous at times. Beng Eng was slow as she had some problem with her right knee and she was very scared of falling. Our guide Sonia got impatient with her and kept pushing her to hurry up, complaining that she was holding up the whole group. Chin Teong, who was walking right behind Beng Eng, told Sonia that Beng Eng's legs were not that strong. And Sonia told Beng Eng: "If your legs are not strong, you should not have come for trekking here. You should have gone kayaking!"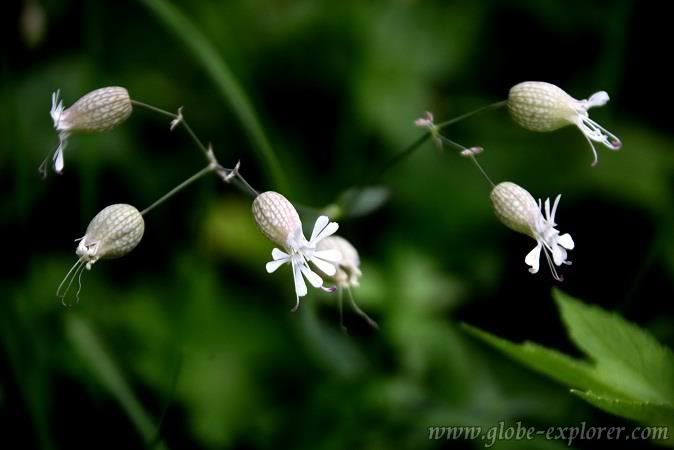 At 17:50 hrs, I finally reached Relais d'Arpette near the village of Champex. (I use "I" as the pronoun here instead of "We" because I was usually among the last to reach our destination of the day as I took my time to enjoy the views and make all the pictures I wanted on the way.) The altitude there was 1605m a.s.l. according to my altimeter. We were assigned to dormitories #31 and #32 for the night.
We had dinner at 19:00 hrs: soup with bread, salad, mashed potato, venison, and ice cream for dessert. Sonia gave us a briefing after dinner on the next day's trek. She advised both Beng Eng and Chin Teong to skip the trekking for the next two days, saying that the weather was not going to be that good, everyone had to carry a heavier daypack as their main luggage would not be delivered to the guest houses for them because the guest houses were not accessible by road, and so it would be tough for them. Beng Eng and Chin Teong heeded the advice. Sonia would make arrangements for their accommodations and transport to rejoin the group two days later. I told Sonia not to push us too hard during trekking as we had paid to do trekking in the Alps because we wanted to enjoy the beautiful scenery and take some good pictures; we had not come to undergo military training or to compete against one another or to prove anything.